Non-existent Mountains and Lakes
Non-existent Mountains and Lakes
Riphean Mountains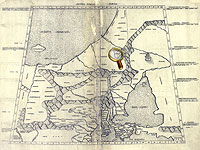 The Riphean Mountains are mountains giving rise to the main rivers of Scythia: the Don and the Volga. Ancient greeks placed the Riphean mountains on the border of Scythia and Hyperborea, where was the home of the North Wind Boreas.
In the II century AD, Claudius Ptolemy summarized historical and geographical facts known in his time, which then were used by many medieval map-makers.
Various scientific writers applied the term to the Ural Mountains, the Caucasus, the Central Asian mountains (Tien Shan) and so forth.
Lake Parime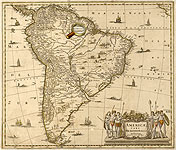 Lake Parime (Parime, Pаrima)
is a fabled lake in South America.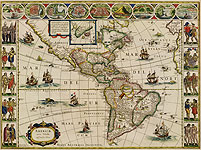 The capital city of the mythical Eldorado Manoa was believed to be located on its shores, between the Amazon and the Orinoco. According to legend, all the lake bottom was strewn with precious stones and gold which the Indians sacrificed to the gods.
The Parime had been shown on maps up to the early 19th century when Alexander von Humboldt (1769-1859), during his expedition of 1799-1804, proved that there were no lakes in the Orinoco basin, and rumors about its existence could be generated by extensive flooding of the rivers.