Modern Literature
Today, interest in children's literature has not diminished. Every year, more and more new books are issued, and collected works of different writers dominated among them. Thus, since 2000, a series of diverse works for children under the title & laquo;Storybook for Teenages» (مجموعه داستان برای نوجوانان) has been added to the Persian holdings.
Besides male writers - (Muhammad Aslani, Muhammad Kazem Mazinani , Mostafa Haramain, Majid Derakhshani, Khosrow Babakhani, Mohammad Reza Bayrami) и Dawud Amiriyan), among the authors of these books are truly remarkable woman. So let's say a few of them.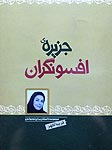 Fariba Kalhor
(in Persian کلهر فریبا).
Fariba Kalhor was born in 1962 in Tehran. She is an author of a large number of tales, the central characters of which are often animals (a cat, a mouse), able to speak as people. Also she writes novels telling about society and about the people who live in it.
Mojgan Sheikhi
(in Persian مژگان شیخی).
Mojgan Sheikhi was born in 1963 in Tehran. By now, she is the author of more than 80 published books for children and teenagers, her works have been translated into many European languages. She is a winner of many prizes and awards.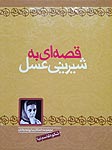 Shokuh Gazemina
(in Persian شکوه قاسم نیا).
Shokuh Gazemina was born in 1956 in Tehran. Shikoh was educated at the Faculty of Political Science. She writes novels for children and teenagers, as well as poetry. By the time, Shokuh Gazemina has published more than 80 books.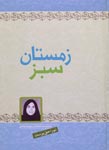 Nura Haqparast
(in Persian نورا حق پرست).
Nura Haqparast was born in 1962 in Tehran. Over 27 years, she worked in various cultural and educational centers, was a radio presenter. Engaged in teaching children, Nura also helped children in schools. By the moment, she has written approximately 40 original books for children and teenagers and has translated more than 12 books into Persian.
Books by all these women writers are collections of short didactic stories laid out in a way easy to understand by children. They are intended to teach youngsters good manners. The stories cultivate good quality & ndash; generosity, honesty, generosity and love for the world in children.
A curious detail should also be noted. At the present time, cultural exchange with Russia gave way to other influences. Nowadays, hundreds of books in Persian for children, based on the Walt Disney cartoons, are issued and sold in Iran. This is rooted in the processes of globalization.
Readers are given a wide range of opportunities to choose from various books.
For instance, amazing discoveries and new thrills are waiting for you at the Persian section of the National Library of Russia!