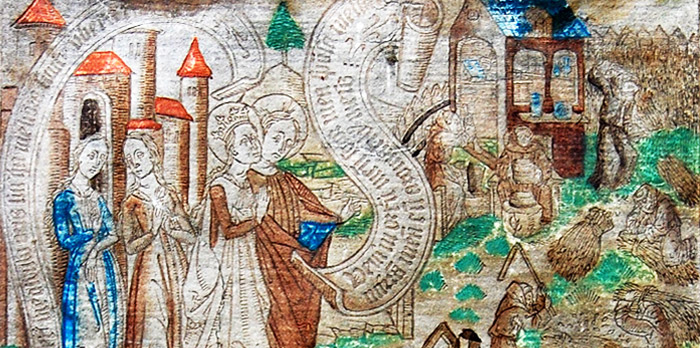 The library's stock of rare books contains more than 70 000 volumes. It covers books published from 1451 to the 19th century. An appreciable portion of those are incunabula (books printed before 1501): about 7 000 works.
The library has no rival for its stock of early Russian and Slavonic books which make up 21.5% of the total number of rare items. This are books printed in Cyrillic from 1491 to 1800.
Publications from the Era of Peter the Great were brought together in a single large collection, it is a foundation collection of the union catalogue created by the five country's largest libraries.
The holdings include Russia's first printed newspaper Vedomosti. It was the official gazette of the Crown established by Tsar Peter the Great on 16 December 1702. The first editions of the Vedomosti was printed in Early Cyrillic. In 1708 the Old Church Slavonic alphabet was modernized into a simplified secular script.
The Rare Books Department also holds a large amount of West European publications from the 16th and 17th century. The most remarkable among collections are Aldine editions of the 15th - 16th centuries and Elseviers produced by the celebrated 17th-century Dutch family firm. The Rare Books Department can boast Voltaire's Library, the unique monument of 18th century culture, is one of some well surviving private libraries of that time.
A collection of French material from the 1871 Paris Commune, produced in France during the first half of the year 1871, covers both pro-and anti-Commune publications. It contains almost all Paris newspapers and magazines of the time (about 2 thousand issues).

Learn more...
Exhibitions