Dutch Golden Age
The sixteenth century Dutch Philology which caused the flowering of philology in the next century, is presented at the exhibition by autographs of
Erasmus of Rotterdam
(lat. Desiderius Erasmus Roterodamus, 1469-1536), called "Prince of the Humanists",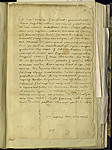 and the expert in Greek, Hebrew and Arabic, the founder of scientific historical chronology
Joseph Scaliger
(1540 – 1609). In a letter to the French theologian Henri Botte, Erasmus tells the sad news about the death of his friend and publisher of his works Johann Froben.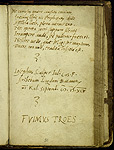 Professor of the University of Leiden Joseph Just Scaliger, (1540-1609) was born in France in a Catholic family. In conscious age, he converted to Calvinism. Scaliger fought in the ranks of the Huguenots as a warrior, as a philologist - he proved some papal documents to be forgeries. After the massacre of St. Bartholomew, Scaliger fled to Switzerland, then to Holland, where he taught at the University of Leiden until his death. Scaliger wrote a note in the student Albrecht van Skagen's album.
The seventeenth century is called the «Dutch Golden Age». Republican form of government, intermediary maritime trade and freedom of religion made the United Provinces of the Netherlands a center for progressive thought of Europe. Dutch universities were recognized as the best in Europe, they have the top European philologists such as Scaliger.
Amsterdam became the main center of European publishing, 273 printing houses were established in the city by the end of the seventeenth century. While in France, book publishing industry was rigidly controlled by guild regulations and state censorship, and, in England, all restrictions were lifted only in 1696, censorship was practically abolished in the seventeenth-century Dutch Republic. Therefore, there were published the French Huguenots and Jansenists, English monarchists and republicans, Spanish and Portuguese Jews - all literature banned in other countries was issed in the Netherlands. Books have become popular goods producing for export and import.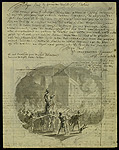 On display at the exhibition is a letter of the Dutch painter, draughtsman, engraver and art historian
Arnold Houbraken
(1660-1719) to the publisher
François Halma
(1653-1721). This message is part of the correspondence that the printer and the artist exchanged in 1713 while working on publication of the writings of Virgil and Suetonius. Such publications of Latin authors, spread out across Europe, brought fame to Halma. The letter is a dialogue between two people who perfectly knew the culture of their era. Houbraken sent three sketches to Halma.
Houbraken chose an apotheosis of Virgil as the theme for the title page of the collected works of the great poet.
On the same sheets, Halma sent a response to criticism of a draft of the title page , whereas, a vignette to the poem Mosquito by Virgil earned the approval of the publisher and was engraved unchanged.