Natural Sciences: Botany, Medicine
16. La Croix, André de (fl. 1697-1700)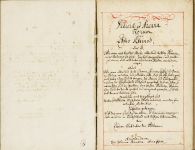 Deliciae et arcana florum, oder Edles Kleinod. Müller, Johann Georg (fl. 1675-1684). Deliciarum hortensium, das ist Kurtze ... Anleitung, wie ein Lust und Obst-Garten auffzurichten.
La Croix, Andre. Luxury and Mystery of Flowers or Precious Treasure.
Muller, Johann Georg. The Luxurious Gardens, or a Quick Guide to the Arrangement of Pleasure Gardens and Orchards.
18th century (beginning), Poland ?, in the German language.
Copy from the publication: Amsterdam, bey Johann Bansen, 1700.
Nem. F.V.4
The hand-written copy of the Amsterdam edition of 1700 contains two works devoted to the art of gardening. The first treatise by the French author Andre La Croix describes the types of flowers and how to care for them, as well as a catalogue of varieties of Dutch tulips. The author of the following treatise, the pastor from Stettin, Johann Georg Mueller deals with the arrangement of gardens as well as with garden architecture. The manuscript may have been commissioned by the Załuski brothers who were very concerned that literature on various branches of knowledge was available in their public library. In the first half of the 18th century, when landscape architecture was developed in Warsaw, a reference books of this kind were extremely necessary to garden designers.
17. Guido Parato (1439- )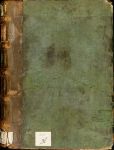 Trois traitiez de la conservation et garde de la santé.
Guido Parato.
Three treatises on the preservation of health.
1460s, Burgundian Netherlands, in the French language.
Parchment, miniature (by Simon Marmion).
Binding of the 15th century: boards, green brocade, leather.
Fr. Q.v.VI.1
The manuscript contains a French translation of treatises on maintaining health by the professor of medicine at the University of Pavia Guido Parato. The author of the treatise dealing with the issues of hygiene and disease prevention, served in Milan at the court of the patron of the arts Duke Francesco Sforza (1401-1466). The French copy of the work was made by the order of the Burgundian Duke Philip the Good (1396-1467) for his very valuable library. The text of the manuscript was preceded by the miniature by Simon Marmion (c. 1425-1489) - one of the 15th century best painters. The miniature depicts the scene of the presentation of the manuscript to the Duke, surrounded by his retinue. The artist portrayed the likeness of the Duke with great skill.
The manuscript is bound in ancient boards covered with green brocade.
18. Allerhand bewehrte Mittel vor die Pferde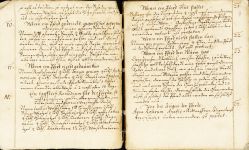 Different roborant remedies for horses.
17th century (beginning), Poland?, in the German language.
Nem. Q.VI.59
A manual for veterinary without a title sheet and binding.
The Załuski library contained significant number of medical treatises in different European languages, including several manuscripts for the care of horses and their treatment.